Accounting & Invoicing Management

Gives You A lot Of Features
The flexibility of the accounting system to suit all sizes of companies and all activities
The possibility of activating additional features according to the company's size and type of activity, such as estimated budgets, fixed assets management, and other additions, which gives account management broader options for managing the company's financial activity.

Complete management of receipts and payments with comprehensive systems
Reviewing, amending and approving purchase invoices and their returns, as well as sales and their returns, with the ability to send them by e-mail, as well as the Customers Portal & Vendors Portal, which allows customers and suppliers to view all their transactions.
After completing the creation of customer invoices, the system sends them automatically, and then follows them up until the completion of their collection.
Entering and reviewing all receipt and disbursement vouchers and following up the payments of suppliers and customers. Payment or collection is made based on invoice dates and terms of payment or collection.
Infinitely flexible chart of accounts
Full control over the creation of the chart of accounts, with the possibility of creating an infinite number of sub-accounts, with an explanation of the nature of the accounts and how they affect the financial statements, which helps the accountant or financial manager during the preparation of the chart of accounts.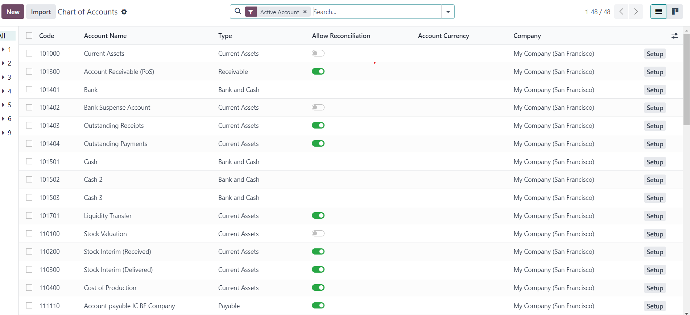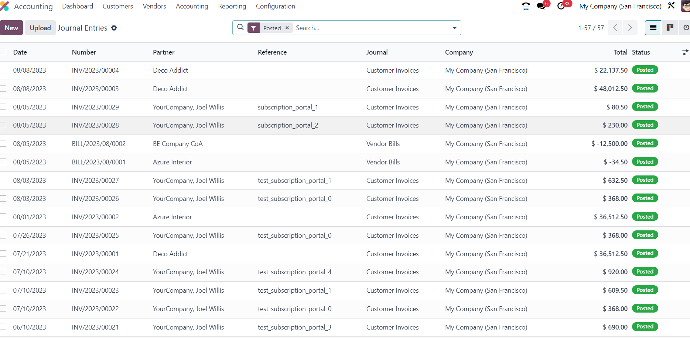 Full control of daily restrictions
The system records automatic entries that arise from buying and selling operations and inventory, and the system allows the approval of those entries from a department with higher powers. The system also allows recording manual entries with different and multiple currencies.
The possibility of generating recurring entries on a regular basis (daily - weekly - monthly - quarterly) in an easy and fast way.
Bank reconciliations
The possibility of making bank account reconciliations by importing bank account statements and matching them with the balances on the system.
Integration and interdependence between the financial department and other departments
The system allows users of all departments to share documents, invoices, and quotations, whether with sales teams, accountants, storekeepers, customers, or suppliers, so that each party is fully aware of all developments as they occur, with full security and protection available at all levels, because the system automatically records all events and their times.
Integration of financial management with manufacturing management, as well as inventory management, sales and purchases, as well as customer service management. Whatever your activity, you will manage it effectively and with control.
Obtaining all financial reports of interest to the financial department and the management of the company as a whole
Where the system provides financial reports such as profits and losses, financial position statement, trial balance, general ledger and other interactive reports with the ability to print, send or download them as a PDF to provide flexibility.
Report arrears of customer balances to find out arrears according to billing dates and payment terms of customers.
Analytical accounts
Possibility of adding analytical accounts to find out the cost centers
Recording cash movements
All petty cash transactions, whether incoming or outgoing, are recorded, as well as all collections and payments.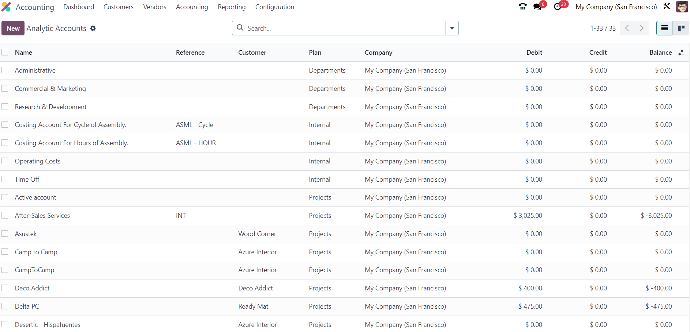 Accounting periods
The periods are divided according to the need, whether (monthly - quarterly - semi-annual - annual) with ease and according to the desire of the financial department.
Multiple languages and currencies
The system allows its users to choose languages when creating customers or suppliers, accounts directory, and currencies, whether when creating an invoice or a daily entry, which makes it easier for your customers and suppliers if your business is large-scale, or you are one of those who import or export.