Customer relationship management(CRM)
Sales Teams
Creating sales teams for different sales methods with the ability to set a monthly target for each team. Analytical reports and sales charts are also available.
Manage data of prospective clients or Leads
The system enables the recording of data of acquaintances or potential customers in order to communicate with them in order to convert them into real opportunities that result in expected sales.
Opportunities Management
The system allows managing opportunities and gaining new customers by following up these opportunities with the sales teams, analyzing the procedures that have been taken, and identifying future steps with the customer in a simple manner and through one screen.
Management of meetings and interviews
The possibility of setting meeting dates and recording them on the system, sending electronic invitations to invitees, and confirming attendance in a simple and professional manner that is compatible with various systems and devices
Manage calls and SMS messages
The ability to record a summary of calls on the system for reference at the time of need and to schedule upcoming calls with customers, as well as the ability to send SMS messages to customers directly from the system.
Management of complaints and suggestions
The system allows its users to register complaints directly on the system and follow up the stages of processing the complaint
Technical support and assistance
The possibility of following up customer requests and inquiries, responding to them, and following them up directly from the system
Share the agenda
The system allows you to schedule interviews and calls through the calendar built into the system, and you can also view your work schedule and the work of your colleagues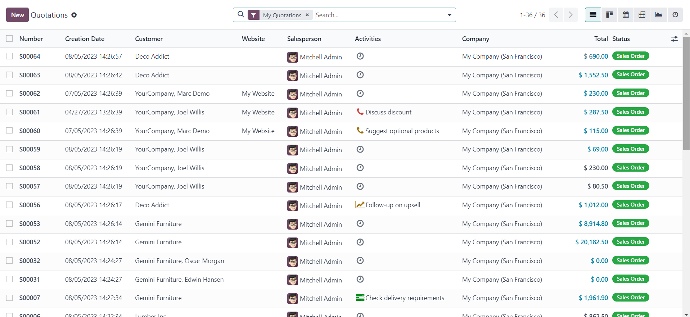 The ability to customize your company's sales cycle
The system is flexible through which you can customize the steps and stages of sales and marketing to suit your activity and your company with ease. You can add stages or cancel stages from the existing ones.
The system provides you with statistics to know the sales expectations of each sales team separately.
Attractive reports and graphs that help you make sound decisions, and you can share the reports to any of the system users within the company.